Bryan Goldfeder, best known as BGOLD, is a Jewish Glass blower from Denver, Colorado. 
BGOLD spent several months in Jerusalem steeped in the study of Jewish ethics, culture, and Torah, much of which took place directly beneath a custom Chihuli installation exploring the power of fire and water on the human soul. This inspired BGOLD's dual focus: elevating traditional Jewish practice through the creation and use of beautiful glass ritual objects and creating abstract wall art based in Kabbalah, Jewish mysticism.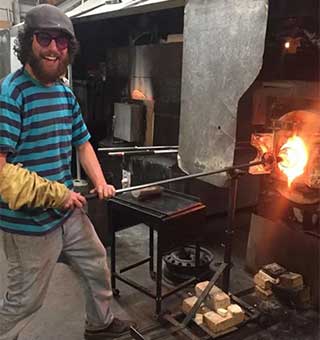 Upcoming Classes and Special Events!
In addition to our classes, Cannon Street Ceramics holds special events throughout the year, including music events with a live DJ, participation in Lafayette's City Stroll, pottery sales in our gallery, and more.