Shop our unique one-of-a-kind collections of art
We invite you to browse our products. We have handcrafted items from ceramics to paintings and wood bowls.
Shop by artist for handmade works created by local and Colorado residents!
Our gallery space is dedicated to displaying artists' artisanal handicrafts. We have displays of artwork from rotating/visiting artists. Be sure to occasionally
check our classes
and workshops section for workshops by local artists and our
events calendar
for special gallery showings by resident artists.
Note to those purchasing work online; If your shipping address is different than the billing address, please specify in a note or contact us via email . Thank you for your support!

Bryan Goldfeder, best known as BGOLD, is a Jewish Glassblower from Denver, Colorado. He started his career in glass as an apprentice under John Hudnut at the Gather House in Frisco, Colorado.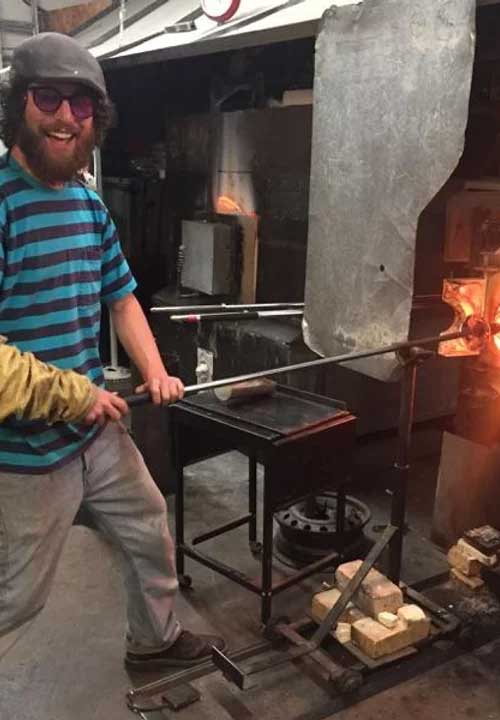 Upcoming Classes and Special Events!
In addition to our classes, Cannon Street Ceramics holds special events throughout the year, including music events with a live DJ, participation in Lafayette's City Stroll, pottery sales in our gallery, and more.