About Cannon Street Ceramics
Cannon Street Ceramics Studio and Gallery offers a variety of classes whether you are interested in a series of classes, a drop-in, attending workshops, showcasing your artwork in our gallery, or renting space or equipment come and experience our one-of-a-kind art space. 
Six Week Ceramics Classes: Enroll in a 6-week course to build your skills with clay. Each class begins with a demonstration and is followed by hands-on assistance with wheel throwing, hand-building, sculpting, and glazing. Create mugs, vases, bowls, plates, or whatever your creative heart desires. We are here to provide the space to develop self-expression. Courses available for adults and kids with a wide variety of skill levels from "never touched clay before" to "I'm a pro."
Private Drop-Ins: Get your hands dirty, no strings attached. Perfect for date nights, birthdays, girls' night out, and family night out. Create your very own work of art.
Special Workshops: Take it to the next level. Advanced ceramics and pottery, hands-on workshops, and artist talks.  Have an idea? Let us know! Our minds + ears are open.
Kids classes 
Resident Artists: Our studio offers memberships for the experienced and independent who enjoy copious studio time and need unlimited access to our resources. 
Equipment Rental
Space Rental
We are just a few steps from downtown Lafayette, Colorado, where there are independently owned shops, breweries, and unique eateries.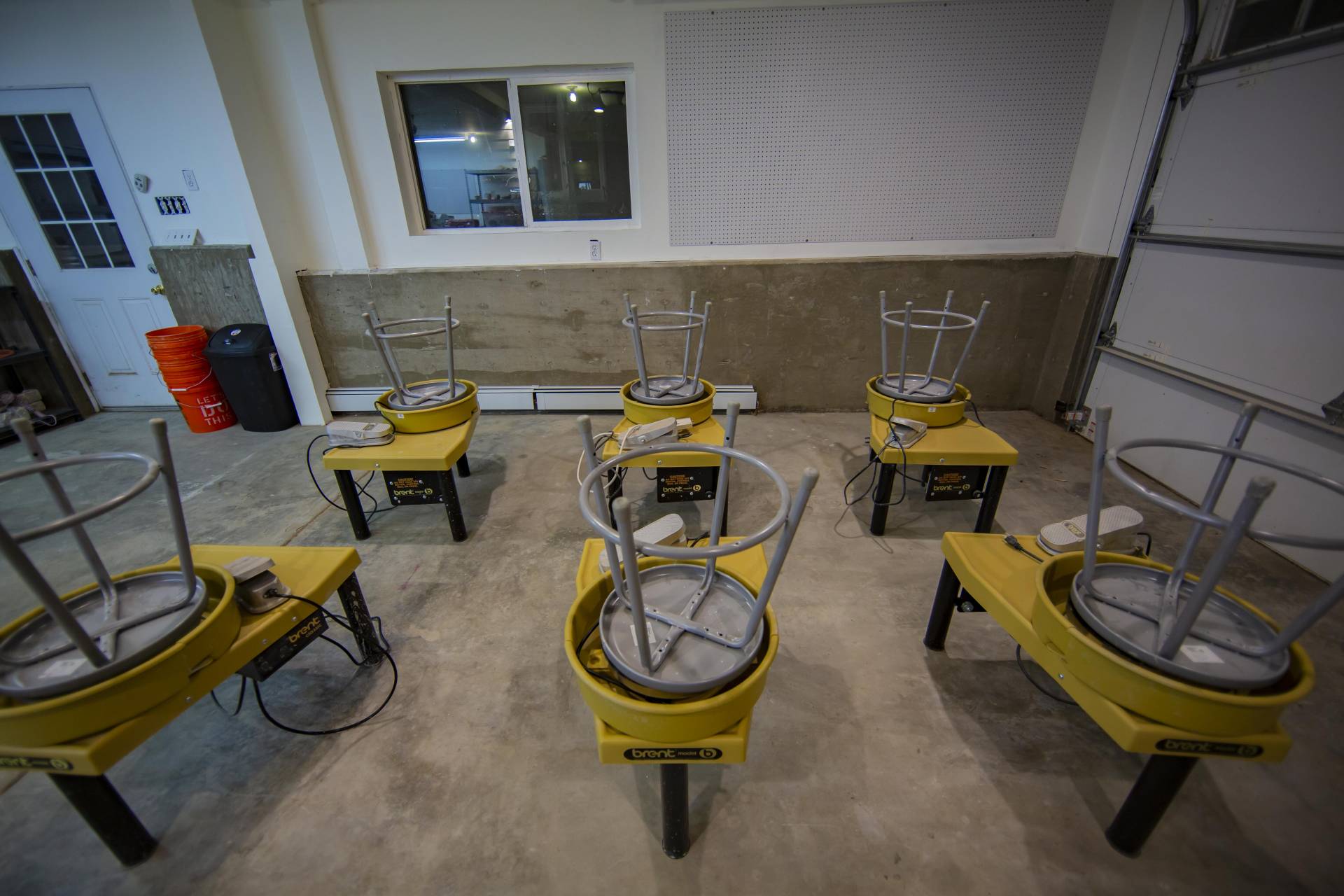 About the Owner
My name is Kyle Gutierrez and I grew up here on Cannon Street in Lafayette, Colorado. I went to School at the University of Northern Colorado where I pursued a degree in K-12 Art Education. I am currently working as a substitute teacher in Boulder Valley and loving every bit of it! Here at Cannon St. Ceramic Studio & Gallery we would like to offer a variety of opportunities for you to get involved in ceramics. Whether you are interested in taking a class, attending workshops or renting space, we would like to give you the best experience possible! If you are interested in additional information please contact us.